Paris Museum Pass
Paris Museum Pass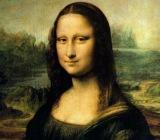 From: 48€
Express and free access to 60 museums...
- 3 options to choose from: 2, 4 or 6 consecutive days.
- Free, direct access
- 60 monuments and the museums' permanent collections.
- Unlimited number of visits.
With the PARIS MUSEUM PASS, you gain free entry, without queuing and as many times as you wish, to over 60 museums and monuments in and around Paris.
The more you visit, the more you save.
Museum Passes purchased in advance may be used at any time.
Details and prices Paris Museum Pass
2 days Museum pass = 48€
4 days Museum pass = 62€
6 days Museum pass = 74€
Good to know
The prices mentionned are public prices.
The pass does not allow admission to temporary exhibitions or guided-tours.
There is unfortunately no system of advance purchase for these tickets.
Most museums are free for children under the age of 18 (carry your ID).
Museums are generally closed either on Mondays or Tuesdays.

Delivery cost at your hotel before your arrival: 10 euros
Museums and Monuments included with the museum pass
In Paris
Aquarium Tropical de la Porte Dorée
Arc de Triomphe
Musée de l'Armée - Tombeau de Napoléon 1er
Centre Pompidou - Musée national d'art moderne
Musée national des Arts asiatiques - Guimet
Musée des Arts décoratifs
Espaces Mode et Textile
Espaces Publicité
Musée Nissim de Camondo
Musée des Arts et Métiers
Musée de l'Assistance Publique - Hôpitaux de Paris
Musée du quai Branly
Chapelle expiatoire
La Cinémathèque française - Musée du Cinéma
Cité des Sciences et de l'Industrie - universcience
Conciergerie
Musée national Eugène Delacroix
Musée des Égouts de Paris
Musée d'Ennery*
Musée Hébert*
Musée de l'Institut du Monde arabe
Musée d'art et d'histoire du Judaïsme
Musée du Louvre
Musée national de la Marine
Musée de la Monnaie*
Cité de l'Architecture et du Patrimoine - Musée des Monuments français
Musée Gustave Moreau
Musée Cluny - Musée national du Moyen Âge
Cité de la Musique - Musée de la Musique
Crypte archéologique du Parvis Notre-Dame
Tours de Notre-Dame
Musée national de l'Orangerie
Musée de l'Ordre de la Libération
Musée d'Orsay
Panthéon
Musée national Picasso*
Musée des Plans-reliefs
L'Adresse Musée de la Poste
Musée Rodin
Sainte-Chapelle

Outside of Paris
Musée de l'Air et de l'Espace
Musée d'Archéologie nationale et Domaine national de Saint-Germain-en-Laye
Sèvres, Cité de la céramique - Musée national de la céramique
Abbaye royale de Chaalis
Château de Champs-sur-Marne*
Musées et domaine nationaux du Palais impérial de Compiègne
Musée Condé - Château de Chantilly
Musée national de la Coopération franco-américaine - Château de Blérancourt*
Musée Maurice Denis
Château de Fontainebleau
Château de Maisons-Laffitte
Musée national des Châteaux de Malmaison et Bois-Préau
Château de Pierrefonds
Musée national de Port-Royal des Champs
Château de Rambouillet, Laiterie de la Reine et Chaumière aux Coquillages
Musée national de la Renaissance - Château d'Ecouen
Maison d'Auguste Rodin à Meudon
Basilique cathédrale de Saint-Denis
Villa Savoye
Musée national des Châteaux de Versailles et de Trianon
Château de Vincennes
Other Paris museum tours you might enjoy
---