What to do in Paris?
Your parisian experience won't be as fulfiling without doing this! Our special recommendations...

Sightseeing Tour
By bus, private minivan or 2CV ... whatever the way you choose to discover it, Paris always will be so beautiful under the sun and so magic at night! Be sure to grasp the essential of Paris! The most adventurous can even try the fun electric bikes or the Segway...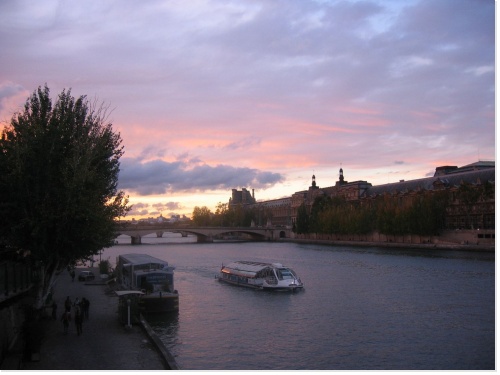 Seine River Cruise
Board on a glass-topped boat and let the River be your guide! A Seine Cruise is a must for anyone visiting the French capital for centuries of art have made the river's embankments a Unesco classified marvel. From the Eiffel Tower to the Louvre and the Notre-Dame Cathedral, you will embrace most of Paris iconic views cruising gently under the arches of bridges of old. At dusk the magic is even more powerful! To dine or not to dine on board, that is the question!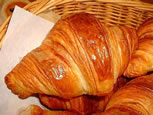 A Gourmet Experience
There is no better way to get to know Paris and the Parisians than getting to know why French food is so delicious. Bake with a baker, cook with a chef, browse fresh products on a market with a local, learn how to pair wines and cheese in an authentic "fromagerie"... Baguettes, Foie-gras or fromage???
What will be your gourmet souvenir of Paris?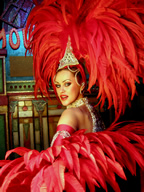 Cabaret Shows
Paris is a city of joy, music and dance and she is even more enthralling at night! Spend an unforgettable moment in the city of lights attending a show at one of its world-renowned cabarets: legendary Moulin Rouge, classy Lido or spicy Crazy Horse.
Shopping of course
Paris is also the capital of fashion and luxury. Dreaming of a very special gift? Get it from one of Paris' boutiques! Accompanied or not, choose the way you want to shop!
Visit Versailles
King Louis 14's folly and the most beautiful palace in Europe!
Only a few miles away from Paris, do not miss the former residence of the Kings of France and everlasting symbol of the nation's glory. You will be impressed by the grandeur and magnificence of the estate, the perfect symmetry of the architecture and the incredible luxury of the King and Queen's apartments. Over 2000 rooms and salons are lining up, richly decorated with tapestries, paintings, sculptures and furniture by the greatest artists and craftsmen of the time. The highlight of your visit will undoubtedly be the world-praised Hall of Mirrors, not a mere galerie but a real masterpiece of glass, marble and gold.
If you want to visit it on your own, be aware of the endless lines. The only way to cut the lines it to go on a tour...